Build your empire from anywhere in the world
Maintain A Constant Professional Presence
In today's mobile world, a company no longer needs four walls to exist. Take control of your future and say goodbye to the 9-5 with a Remote Workspace. Establish and maintain a constant professional presence with a distinguished business address and allow yourself the freedom and flexibility to work wherever you want, with the added benefit of accessing our global network of locations. Offering essential mail-handling and call-forwarding services, a Remote Workspace is an ideal solution for work-life integration.
Prestigious Business Address
Constant professional presence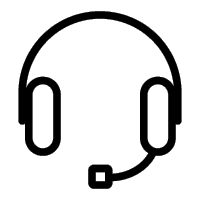 First-class Support
Professional business and administrative services
Flexible Solutions
Reduced overhead costs of a physical workspace
Global Networking Opportunities
Connecting you to industry leaders
REMOTE MEMBERSHIPS
Flexible Remote Workspace Plans Designed to Fit Your Needs
Testimonials
What our clients are saying
Pfizer, as a multi-international pharmaceutical company, requires a very high standard when choosing its suppliers. Each day, your staff has shown enthusiasm and professionalism towards every client, and has not only proven to us that we made the right choice, but also that The Executive Centre is the best serviced office in the region. It has been a valuable asset to our company, and we are very confident in recommending your company to our head office, as well as clients.

GMT Capital has been with the Executive Centre for two and a half years at two locations in Hong Kong and we've been very pleased with the unbeatable locations, attractiveness of décor, quality of facilities and above all the level of service and professionalism of the staff at both centres.We have found the facilities to be thoughtfully designed and maintained. The attention to detail and the enthusiasm of the TEC staff, though, is what puts their offering at a premium to other local or global serviced office products.We'd recommend TEC serviced offices to any company that would rather focus on their own business and leave managing Hong Kong commercial real estate to the experts.

TEC has been a great support to us since we first started our operations in Singapore. As our business grew, they were extremely flexible in offering us more space according to our needs. We highly recommend them for their professionalism and services!

WhyGo have been working with TEC for over 10 years now and we love it. Always hungry for the business which reflects in great responsive times and great service. TEC makes us look good. As a global broker of meeting, training and work spaces, we rely on suppliers that are always willing to work with us and over deliver on service. TEC does this for us day in, day out, 10 plus years, the world over. A truly great partner.

We appreciate the services and facilities that The Executive Centre provides to us. The staff are professional and reliable. The venue is strategic and has beautiful interior. We are happy to recommend this place to our clients.

Very professional setup. It's the people who make the difference and your people are at par with any 5 star hotels!
GET IN TOUCH
We're Here To Help